Welcome to Toronto's Best Halloween Costume Shop!
You'll Be Astounded at the Selection!
We deal with over sixty costume suppliers to bring you, our customer the best selection in Toronto. You will be amazed to see what we can fit into our store!
This Halloween will be very different. To help adapt, we have brought in a wide range of face masks, from scary clowns, to kitty cats, to glitter ones we have a wide selection to choose from!
Kids and Adults sizes all $9.00 each!
Visit our face mask gallery for some examples of what we carry!
We are ready for a Covid Halloween!
Our shop is sanitized and we are ready to serve you! Don't forget to bring your mask and if you forget, no worries we will provide you with one. This year we are asking customers to please shop early, we may have hundreds of costumes and accessories to choose from, but we have to limit the customers in the store.
Don't Forget, We are Open All Year Round
Not only do we cater to Halloween. We provide costumes and accessories for numerous themes throughout the year. Including Christmas, New Years, Purim, Pride and Many more.
As the owners we hand pick each individual product Candy's Costume Shop has to offer. We focus on brining in higher quality and unique products. Which means you will look your best for Halloween. Not only do we carry quality products we also have quality service. Our experienced staff will assist you in picking your costumes and help you choose accessories, wigs makeup and hats to complete your costume look. These two elements have made Candy's Costume Shop famous throughout Canada. We encourage you to come in and try your costumes on! Now with more fitting rooms!
If you are looking for a costume shop in Toronto Canada, then you have found the best! The Spirit of Halloween is here at Candy's Costume Shop If you are unable to visit us in person we can ship to you via our online shop!
​
We accept the following forms of payment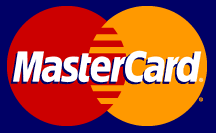 COPYRIGHT:
This web site and it's content, such as, images, logos, and, text, is the property of candyscostumeshop.com or its content suppliers and is protected by international copyright laws. Your use of these images beyond the scope of this site is not by permission of candyscostumeshop.com

Our suppliers and their licensor's maintain their own copyright. Our use of their images and descriptive content is by permission