Welcome to Toronto's Best Costume Shop
Dressing up isn't just for Halloween!
We are open all year round.
If you are looking for a costume shop in Toronto Canada, then you have found the best!
If you are unable to visit us in person we can ship to you via our online shop!
​
We carry costumes for various themed events including Oscar parties, Birthday Parties,
Purim, Masks for Masquerade Balls and many other celebrations.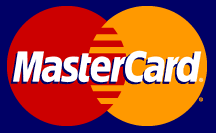 We accept the following forms of payment
COPYRIGHT:
This web site and it's content, such as, images, logos, and, text, is the property of candyscostumeshop.com or its content suppliers and is protected by international copyright laws. Your use of these images beyond the scope of this site is not by permission of candyscostumeshop.com

Our suppliers and their licensor's maintain their own copyright. Our use of their images and descriptive content is by permission